Kelly White
Senior VP Global Logistic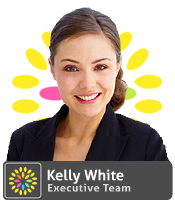 Kelly White is the Sr. Vice President of Global Supply Chain and Logistics. Kelly joined Lumaxa in 2014 and oversees strategic development of Lumaxa's vendor partners and supply chain functions, with a focus on scaling operations for expansion and continuous improvement.
As the head of out logistics and shipping Kelly organizes the storage and distribution of products. In this role she ensures the right products are delivered to the right location on time and at a minimal cost. She is directly responsible for in transportation, stock control, warehousing and monitoring the flow of our shipping resources.
Prior to joining Lumaxa Kelly in worked in supply chain management field where she helped manage all aspects of a multi-million vendor supply chain supporting over $500 million in company and sales.
Kelly studied at the University of Illinois where she obtained her BS in Economics and his MBA in Marketing.