Chris Sullivan
Blue Diamond ILE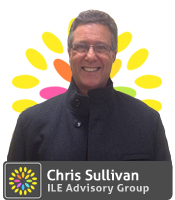 Chris Sullivan from Ontario Canada and Scottsdale AZ is a registered homeopathic practitioner, nutritional consultant and master herbalist. He is a formulator of over 60 herbal combinations that he has used with great success for over 23 years in his natural Heath care clinic. He has a ranch in Scottsdale AZ where he and his fiancé are using those same holistic practices to help save dogs and horses. He is also working closely with our companies to get our great products off the NFR list in Canada.
Chris's Network Marketing experience spans over 30 years with 4 companies all related to natural health care products were he has achieved the highest product sales and earnings as well as recruiting yearly awards.
Chris has two beautiful daughters one is a herbalist and working on her masters and works in the clinic the other is a radio personality for CKSY. in Ontario Canada.